Vassall Centre redevelopment plans unanimously approved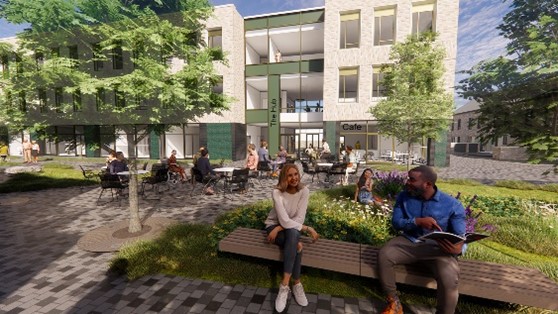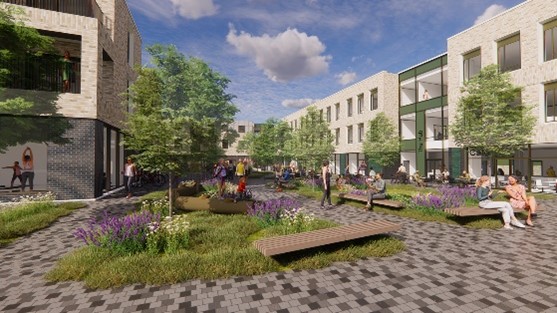 Vassall Centre redevelopment unanimously approved
Bristol Charities are pleased to confirm that planning permission has been granted for the redevelopment of the Vassall Centre in Fishponds.
Bristol City Council's planning committee met on Wednesday, May 31 and unanimously approved the application, which will see 40 new affordable apartments built for older people, the creation of supported housing for adults with learning disabilities, and an increase in community facilities for the area.
Bristol Charities purchased the Vassall Centre in April 2021 and has been working with the community in the area to develop plans ever since.
The vision for the redevelopment is to create a vibrant mixed-use new neighbourhood centre for intersectoral and multi-generational living, along with high-quality 'barrier-free workspace' with enhanced office and meeting spaces for voluntary and third-sector organisations. Another key feature of the plans is a bookable community space, in which Bristol Charities hopes to host groups, classes and events run by and for local people, as well as a significantly enhanced community cafe.
Julian Mines, CEO of Bristol Charities, said, "We are delighted to have received a unanimous approval of our application by the committee. Our hope is that the development of the entire site will generate significant benefits and impacts both locally and across the city, transforming lives, families, and neighbourhoods, challenging deprivation, injustice, and inequality.
"The combination of providing amazing housing, work, and community spaces will not only enhance the lives and work of those on site but will make a positive contribution to the wider local community. By hosting much needed services, providing places for activities and events, and creating spaces for much needed community activities, the whole site will become a community hub.
"We would also like to take this opportunity to thank all of the local residents and tenants of the Vassall Centre who have worked with us throughout the consultation process and shared their thoughts and concerns on the plans. We are keen to collaborate with our neighbours and the wider community through the next stages of the development.
"Throughout the past year, we have been developing a Community Programme based here at the Vassall Centre including grants to local people and projects, a Summer and Christmas Fayre, support for people struggling with food poverty, hosting community meals, and developing a family support project. Our Community Team will be continuing to work alongside members of the local community here in Oldbury Court and assure local people that they will be involved in the next stages of the redevelopment.
"We truly hope that the Vassall Centre will flourish into a space that can transform lives though community provision, affordable housing and improved opportunities for local people."