New neighbourhood and disability centre planned at Vassall Centre, Fishponds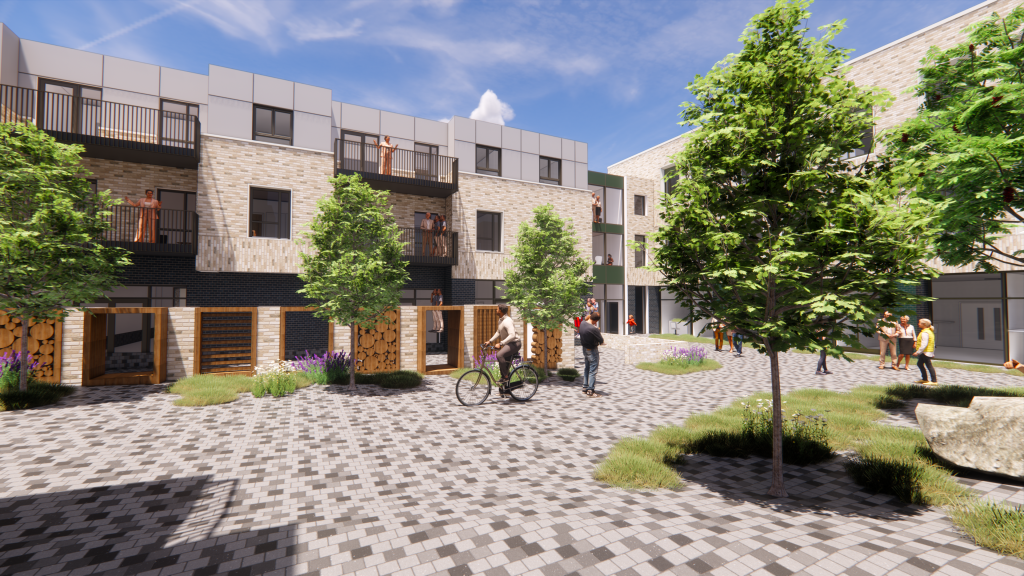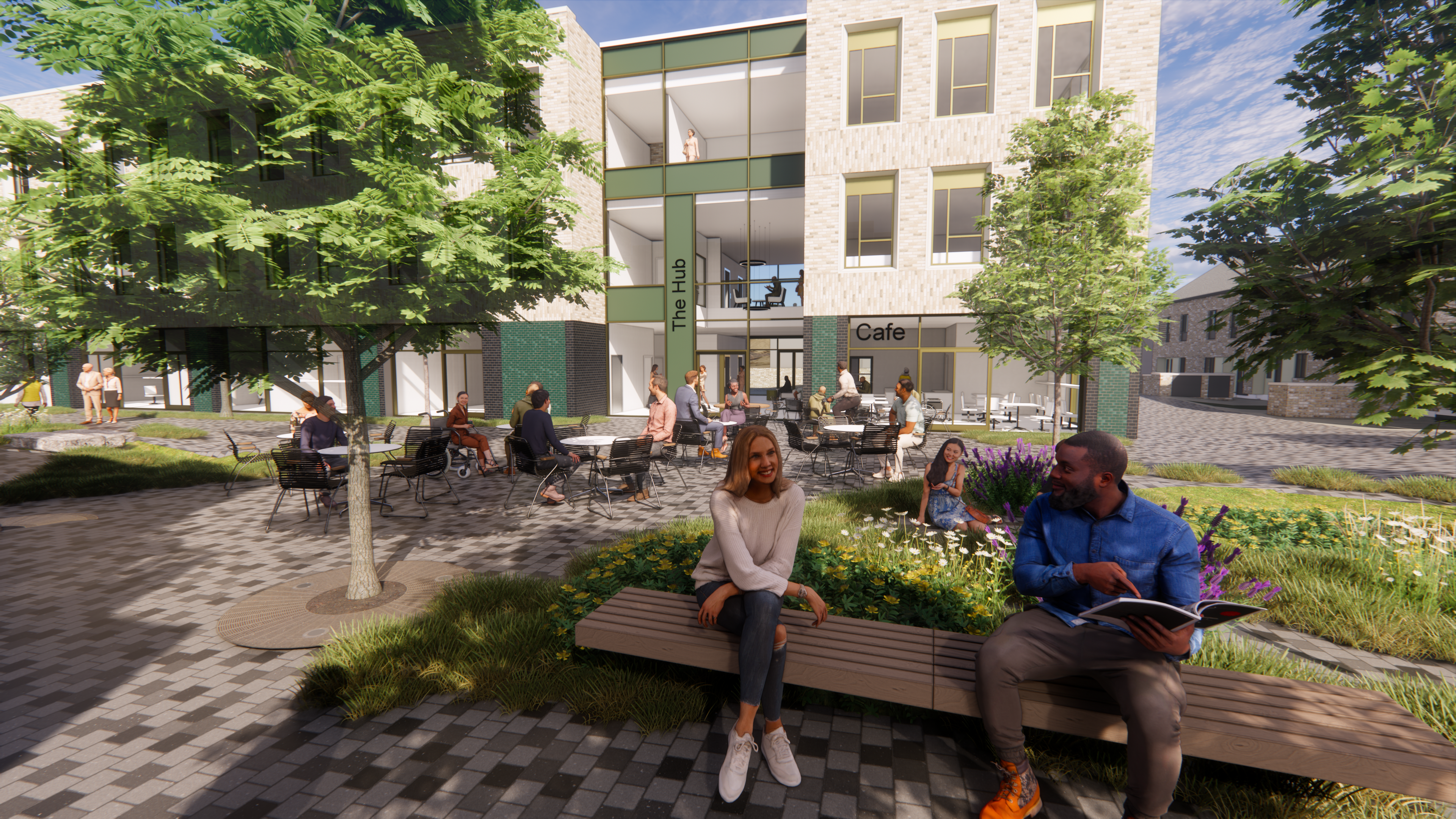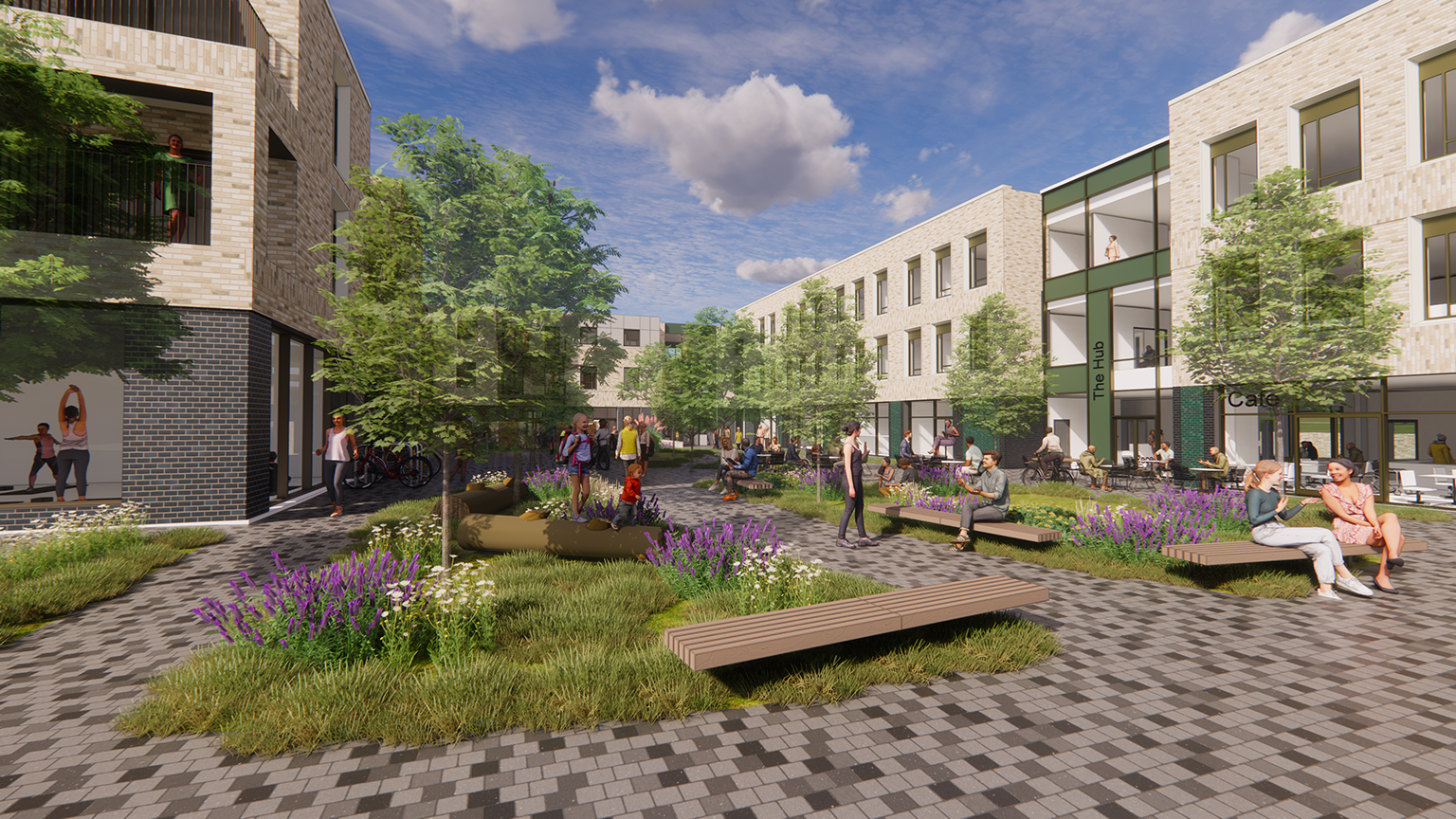 Plans have been submitted to Bristol City Council to transform the Vassall Centre in Fishponds into a new accessible multigenerational neighbourhood and disability centre, by the site's owners Bristol Charities.
The redeveloped centre will provide facilities for the neighbouring community, improved accessible space and support for the array of disability charities currently based at the centre and a range of affordable housing for people in need across Bristol. The plans are designed to encourage people of different ages, abilities and social backgrounds to come together to create an integrated, balanced community.
The sustainable new centre will be designed to be accessible and inviting to all. At the heart of the designs are a landscaped outdoor recreational space with seating, play features and gardens where people can gather and relax. Arranged around this space are a welcoming reception area, a café, nursery and community gateway building, together with affordable housing for older people in need, adults with learning disabilities, families and smaller households.
Where possible, Bristol Charities is keen to retain all the charities currently based at the Vassall Centre that wish to remain and will provide them with much-improved accessible space to support and enhance the services they deliver, including offices, space for conferences, meetings and training. Plans include an accessible hub with a proposed employability and enterprise centre and better layout and signposting to help people navigate around the centre.
Altogether, around 90 new affordable homes will be built for older people in need, families and smaller households, as well as specialist supported housing for adults with learning disabilities.
40 dual-aspect one- and two-bed flats for older people, each with its own balcony, will be arranged around a central courtyard garden. Operated by Bristol Charities, all of the homes will be let at affordable rents. A communal lounge and south-facing roof terrace are designed to encourage residents to meet and help combat loneliness. The housing will also connect to the nursery building via a garden room to encourage social interaction between different generations.
In addition, eight flats will be created above the community gateway building to provide specialist supported housing for adults with learning disabilities and there will be provision for an overnight support worker.
A further 40 high quality affordable homes will be created for families and smaller households. A combination of two- and three-bed houses with gardens and one- and two-bed apartments with balconies will be offered for rent or low-cost shared ownership. They will be operated by experienced charitable housing association, Brighter Places.
The development will be delivered in two phases, enabling existing organisations to remain at the centre while new spaces are created, with the affordable homes for families following in the second phase. The new buildings will range from two to three storeys, to ensure the development fits in well with the local area and meets planning guidance. Composed mainly of brick to reflect their residential surroundings, a range of building designs and recessed balconies will help bring variety to their street frontages.
Extensive landscaping across the site and around the perimeters will bring much-needed greenery, providing spaces for wildlife, promoting biodiversity and helping to soften the appearance of the new development. Sustainable materials used in the buildings themselves will provide high levels of comfort for occupants as well as reducing energy consumption and fuel bills.
Julian Mines, chief executive officer at Bristol Charities says:
"We have a real opportunity to create something very special at the redeveloped Vassall Centre - a focal point for the local community, an enhanced centre for disabled communities across Bristol and a chance to meet some pressing housing needs across the city. One of the first multi-generational centres of its kind in Bristol, it will be a place where people of all ages, abilities and social backgrounds can come together.
"We recognise the importance of building on the centre's long-standing role as a focus for supporting disabled communities in Bristol. We are committed to retaining all the organisations currently based at the Vassall Centre that wish to remain, where possible, and working in partnership with them to support and enhance the work they do."
The design team, led by Bristol-based architects AWW, have adapted their proposals following feedback from stakeholders and the wider community during consultation. For instance, the larger hub building has been repositioned towards the centre of the site, buildings for older people's housing along Vassall Road and Gill Avenue have been pulled back to allow for a wider landscaped area onto the street and the apartment building for affordable homes has been reduced in size.
Julian Mines adds: "We have consulted extensively with the disability organisations at the centre,  local residents and the wider community, listened carefully and revised our approach in response to their views and concerns."
The planning application now submitted relates to phase one of the Vassall Centre project. Phase two, for the affordable family homes, will be subject to a separate planning application.