As well as being a member of the National Association of Almshouses, the Charity is a Registered Provider of Social Housing.
What is accommodation for older people?
They are charitable housing schemes provided to enable older people to live in a particular or chosen community, often described as the forerunner of both the Housing Association movement and Sheltered Housing. As well as being characterised by their charitable status, the schemes aim to support the continued independence of their residents.
Who can apply for accommodation for older people?
What type of accommodation is it?
All of our accommodation contains unfurnished 1 and 2 bedroom flats with separate kitchen, lounge, bathroom and own front door. Each flat is carpeted throughout and has a fully fitted kitchen with integrated oven and hobs. There are also onsite communal facilities for assisted bathing.
No, you would be a Licencee, resident under a 'licence to occupy' agreement.
What support services would I receive?
The accommodation for older people schemes have a floating support team who will ensure the well-being of residents and provide advice and guidance on housing and support issues.
In addition, all the flats are connected to a control centre for emergencies including out of hours. The Charity maintains the gardens for the use of the residents, and carries out all maintenance work to the properties.
What bills would I have to pay?
If you are eligible for full housing benefit, your weekly maintenance charge will be covered by the City Council. You would then pay the Charity a weekly heating & light charge.
You would be responsible for the payment of council tax (unless exempt), TV licence (unless you are 74 years or over and you or your partner receive Pension Credit), telephone bill and any other services you may wish to have, eg: Sky TV, Broadband etc.
Where are the schemes managed by Bristol Charities located?
Please find here the application form to apply for accommodation in Bristol and in Wales.
You can either submit the application online using the PC/Mobile version, or complete the downloadable application form and submit to [email protected] or post to the below address:
17 St. Augustines Parade
Bristol
BS1 4UL
If you have any further queries, or to return an application form, please don't hesitate to call our head office on 0117 930 0301 or email [email protected].
Bristol Charities also has an Extra Care Scheme – Haberfield House in Stockwood, Bristol. For details of this scheme and how to apply please click on the link below: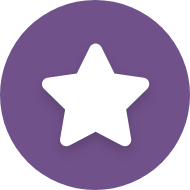 We set high standards & strive to improve the quality of everything we do.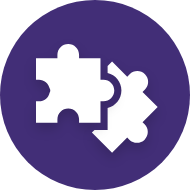 Embrace innovation, anticipate change & respond with creative solutions.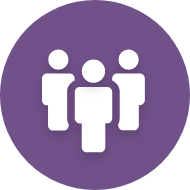 Working together across different service areas towards shared goals.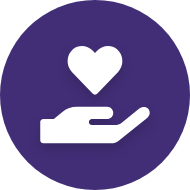 We show pride, enthusiasm & dedication & committed to making a difference.
"I cannot thank you enough for helping me get a proper bed. I have been on a camp bed for 5 weeks. I have a spinal problem…that has got worse. Today I got an orthopedic three quarter bed, with a nice metal frame. It is so comfortable. Thank you so much. I medically needed a bed and I am looking forward to sleeping in comfort.
With gratitude."
— Ms R. R - Grant recipient
Dear Sir, Madam and all who do the magnificent work at Bristol Charities,
You recently donated £120 to my mother, who has a damaged spine and neck; making sleeping very painful.
I got a memory foam from Bristol Bed Maker with other funds to make up the shortfall. It is wonderful!!! Thank you so much it really makes a difference!
— Mr G. B
Thanking you very much for the carpet you supplied to me. After many months of homelessness, I am now settled in my new flat.
Your generosity and kindness has helped me greatly and the contractors did a great job. Once again, Thank you.
— Mr R. M
Thank you to Bristol Charities and supplier for the Russel Hobbs oven which is brill! I had my first roast dinner this week.
Well done and I hope I can give back one day.
— Mr R. A