Applications for the Carers Fund 2023/24 are now closed.
This funding delivers two Grant Programmes. One is for Individual Carers and the second is for Organisations that work to support Carers.
Bristol Charities offers grant funding to carers for short respite breaks or other activities that provide a break from caring responsibilities.
How to apply for an individual grant?
As we are unable to award a grant directly to an applicant, a sponsor from a professional background must first be nominated to apply on the applicant's behalf. This can be a social worker, support worker, housing officer or a healthcare professional etc. (If you are a sponsor please see the "Registering as an approved sponsor" section underneath the Grants heading).
Once your chosen sponsor has been nominated and approved by us, they will receive information on how to make an online application which they will need to complete on your behalf. Once the application has been submitted, we will then inform them if your grant application has been successful.
Please note that carers grants will be awarded in the form of a cheque/BACS payment and this will paid to the sponsor's organisation. We cannot issue payments directly to applicants under any circumstances.
Funding for Organisations:
Bristol Charities invites applications from organisations working with or supporting carers of any age.
The bidding round for organisations opens annually in May - please contact us for more info.
How to apply for funding for an organisation?
In order to apply for a Carers Organisation grant, someone from the organisation must first register as a sponsor. You can do this by clicking the "Registering as a sponsor" tab underneath the grants heading above.
Once we have approved your registration, you will receive an email containing a link to the online application form. Please complete and submit this.
All applications will then go to our Grants Committee Board for a final decision and you will be notified if you have been successful or not.
Developing Health and Independence received a grant of £4,316 for their Reach Out 2020 Project for families and carers supporting people with alcohol and drug misuse
The Carers support Centre received £4,949 to run training workshops for Adult carers
Age UK received £5,000 to provide an information and Advice service for new Carers.
The Carers Support Centre received funding to set up 3 Young Carer Hero groups for very young carers.
Bristol Charities provided funding for a Carers Awareness Film to reach out and identify carers.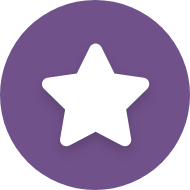 We set high standards & strive to improve the quality of everything we do.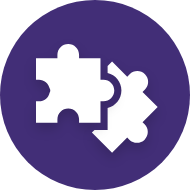 Embrace innovation, anticipate change & respond with creative solutions.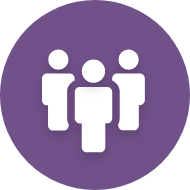 Working together across different service areas towards shared goals.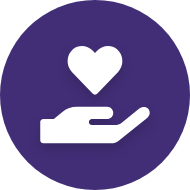 We show pride, enthusiasm & dedication & committed to making a difference.
"I cannot thank you enough for helping me get a proper bed. I have been on a camp bed for 5 weeks. I have a spinal problem…that has got worse. Today I got an orthopedic three quarter bed, with a nice metal frame. It is so comfortable. Thank you so much. I medically needed a bed and I am looking forward to sleeping in comfort.
With gratitude."
— Ms R. R - Grant recipient
Dear Sir, Madam and all who do the magnificent work at Bristol Charities,
You recently donated £120 to my mother, who has a damaged spine and neck; making sleeping very painful.
I got a memory foam from Bristol Bed Maker with other funds to make up the shortfall. It is wonderful!!! Thank you so much it really makes a difference!
— Mr G. B
Thanking you very much for the carpet you supplied to me. After many months of homelessness, I am now settled in my new flat.
Your generosity and kindness has helped me greatly and the contractors did a great job. Once again, Thank you.
— Mr R. M
Thank you to Bristol Charities and supplier for the Russel Hobbs oven which is brill! I had my first roast dinner this week.
Well done and I hope I can give back one day.
— Mr R. A