We have a dedicated team of staff and a passionate Board of Trustees who together have contributed to our success and set an ambitious and exciting 3 Year Strategy and Direction
Julian joined Bristol Charities in May 2022 following five years as CEO of FareShare Southwest where he led the surplus food charity through a period of rapid growth and diversification. Prior to this Julian has held several senior leadership roles in the Public and Voluntary Sectors, including for one of the largest Multi-Academy Trusts, a children's cancer charity, CEO of a re-use social enterprise, and work for the Department for Education. Julian also set up, developed and sold his own business, following several years in education, as an Adviser and lecturing Economics and Marketing in Further Education. Julian is a Trustee of Feeding Bristol.
Director of Finance & Operations MSci, ACA
Paul is a Chartered Accountant and has been Finance Director of Bristol Charities since joining in July 2020. Prior to this Paul has held a number of finance leadership and management roles within not-for-profit organisations, including Finance Manager for a large ecclesiastical charity and Chief Financial Officer for a South West-based education trust. Paul initially qualified in accountancy practice, specialising in educational and charitable organisations, and has since also undertaken a number of non-executive roles, including trustee of a local charity and governor of his local primary school.
Head of Community Development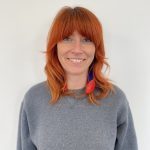 Centre & Development Manager
Zoe's passion lies in bringing people together. For her day job as Centre and Development Manager, that might look like a networking event for charities working within the Vassall Centre, or getting the community together to hold events that foster connection and conversation. Outside of work, she'll be rounding people up to attend cultural events the South West has to offer. Zoe says "the world is a wonderful place, but we don't hear much about that at the moment! My aim is to contribute more good news stories into the fold and give something positive back."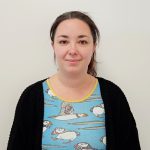 Grants & Centre Administration Officer
Hannah trained as a teacher at the University of the West of England and went on to work in primary education across the Bristol area. During a career break while her children were young, Hannah set up a business making children's clothes and accessories, and still enjoys sewing in her spare time. Hannah joined Bristol Charities in November 2022, initially as a Project Support Officer to help facilitate the charity's move from the Centre of Bristol to the Vassall Centre. She is now both Grants Officer for Bristol Charities and Centre Administration Officer for The Vassall Centre.


 Office Manager
Laura began her role as Office Manager at Bristol Charities in November 2022; she is passionate about mental health and is currently implementing a Wellbeing Strategy into the workplace. On a day-to-day basis she can be found helping her colleagues with admin and queries, organising work events, and carrying out vital HR work. Her long-term goal is to found a mental health charity that can provide both one-off and long-term support for individuals in need. Laura enjoys solo travelling, swimming (or more likely floating) in the Mediterranean sea, and anything related to singing or music! 
Finance Officer
Claire joined Bristol Charities in February 2020 as a Grants and Finance Administrator. As the organisation has grown her role has changed, and since November 2022 she has worked as Finance Officer. Claire has over 20 years of experience working within finance, and works with Paul Smith on the day to day finance administration for Bristol Charities. She is passionate about working for an organisation that brings positive change to the community of Bristol. In her spare time Claire likes to play board games and go to the theatre.
Head of Housing & Development Support
Katie has over 20 years experience in housing services. She started by running aids and adaptations services, establishing the first countywide Home Improvement Agency in the country. She has worked in the social housing retirement sector, and most recently the Almshouse sector at Bristol Charities. Katie says she has more interest in the people who live in our properties than the buildings; there is satisfaction is knowing we keep people safe and happy in their own homes. In her spare time, Katie enjoys friends visiting, walking her dogs with her husband, holidays around the world, and the theatre.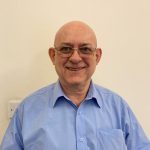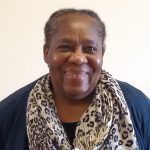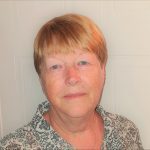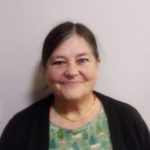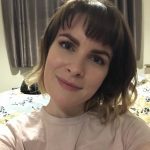 "I cannot thank you enough for helping me get a proper bed. I have been on a camp bed for 5 weeks. I have a spinal problem…that has got worse. Today I got an orthopedic three quarter bed, with a nice metal frame. It is so comfortable. Thank you so much. I medically needed a bed and I am looking forward to sleeping in comfort.
With gratitude."
— Ms R. R - Grant recipient
Dear Sir, Madam and all who do the magnificent work at Bristol Charities,
You recently donated £120 to my mother, who has a damaged spine and neck; making sleeping very painful.
I got a memory foam from Bristol Bed Maker with other funds to make up the shortfall. It is wonderful!!! Thank you so much it really makes a difference!
— Mr G. B
Thanking you very much for the carpet you supplied to me. After many months of homelessness, I am now settled in my new flat.
Your generosity and kindness has helped me greatly and the contractors did a great job. Once again, Thank you.
— Mr R. M
Thank you to Bristol Charities and supplier for the Russel Hobbs oven which is brill! I had my first roast dinner this week.
Well done and I hope I can give back one day.
— Mr R. A