Bristol Charities appoints new CEO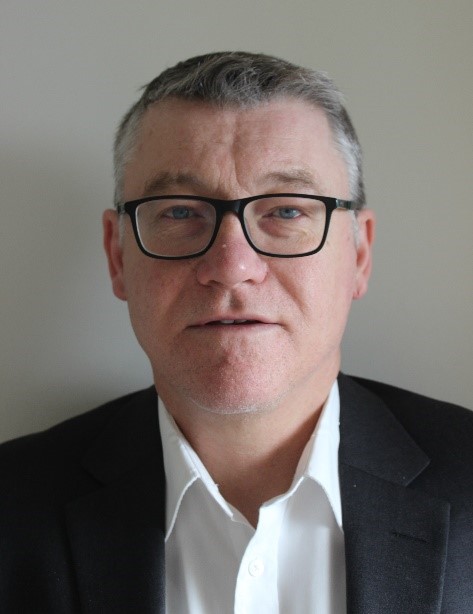 Current head of Bristol-based food charity steps into new role at one of city's oldest charities
One of Bristol's oldest charities has appointed a new chief executive officer (CEO) after an extensive search of potential candidates.
Julian Mines will join Bristol Charities at the beginning of May to head up the organisation which provides opportunities and support for people and communities to improve lives through grants, housing and charitable projects in Bristol and South Wales.
He is currently chief executive of FairShare South West, part of the UK's largest food charity, where he has been responsible for expanding the impact of the charity's work through local charities, schools and projects for the past five years.
Julian will step into the role of CEO at a fascinating time for Bristol Charities, as it works up proposals for creating a thriving and balanced new neighbourhood for multigenerational living and working at the Vassall Centre in Fishponds. Plans include new, high quality affordable housing for older people and families alongside accessible, sustainable work and meeting spaces for current and potentially new tenants, as well as facilities for the wider community.
The appointment follows the highly successful tenure of its current leader, Anne Anketell, who has been at the helm for eight years. Anne will continue to lead the team of architects, planners and Bristol Charities' trustees and partners working on the redevelopment of the Vassall Centre until Julian joins the organisation and will continue to support through the public consultation process, to ensure a seamless transition.
Julian Mines said: "As a Bristolian I am very excited and proud to be joining Bristol Charities, an organisation with such a longstanding commitment to the city, at such a pivotal moment. Building on the incredible legacy of Bristol Charities work over many years, I am looking forward to working with the staff, Trustees, and partners on the next phase of development in addressing some of the most critical social issues facing the city."
Chair of Bristol Charities' trustees, Richard Gore said: "Both I and the trustees of Bristol Charities are delighted that Julian has agreed to become our new chief executive. Julian joins the charity at an exciting time in its evolution and I am sure that he will prove to be the ideal person to build on the charity's vision to support more people and build better and sustainable homes for older people in Bristol."
"We are hugely grateful to Anne for her highly successful leadership of Bristol Charities, helping us to grow the charity to support more elderly and vulnerable people and deliver many more much-needed, modern and affordable homes for older people."
For media enquiries and interview requests contact
Caroline Harris at Spirit Public Relations
[email protected] 0117 9441415 / 07966 550623