Lady Haberfield Almshouse Charity Merges With Bristol Charities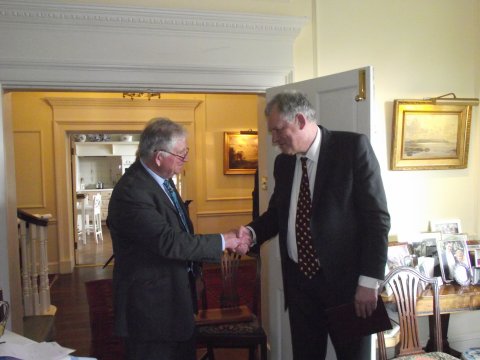 The Lady Haberfield Almshouse Charity has merged with Bristol Charities. The merger was completed on the 28th February 2017. The charities are two of the oldest Almshouse Charities in Bristol.
The Lady Haberfield Amshouse Charity sold its Almshouse in Hotwells in 2013. Haberfield House a grade ll Listed Building is situated on Hotwells Road and provided sheltered and supported housing for older people before its closure and subsequent sale.
Bristol Charities as well as providing Almshouses and accommodation for older people provides grants to individuals and families and runs community based projects for older people in Bristol.
The merger and the proceeds of the sale of Haberfield House will be invested in Bristol Charities new development of a 60 home Almshouse scheme providing Extra Care in Stockwood, South Bristol.
It is hoped that the merger and transfer of funds towards the new development which will be named Haberfield House after the original, will enable the legacy of Lady Haberfield Almshouse Charity to continue, whilst supporting Bristol Charities to expand its reach by developing new good quality, affordable housing for older people in Bristol.