This privacy notice sets out how Bristol Charities (The Charity) collects, stores and protects any information that you give us when you use this website, www.bristolcharities.org.uk.
The Charity is committed to ensuring that your privacy is protected. Should we ask you to provide certain information by which you can be identified when using our websites, you can be assured that it will only be used in accordance with this privacy statement and that we will comply with the Data Protection Act 2018, Privacy and Electronic Communications Regulations (EC Directive) 2003 and other applicable privacy laws.
Please read this privacy policy carefully. If you do not agree to this privacy policy in its entirety, please do not use this website.
Bristol Charities is a charity registered in England and Wales (Charity Number 1109141), whose registered office in England and Wales is 17 St Augustine's Parade BS1 4UL. If you have any concerns about the way we process your personal data, please contact us at [email protected] or by writing to Bristol Charities 17 St Augustines Parade BS1 4UL.
2. What Information Do We Collect?​
We may collect, store and use the following kinds of personal data:
Information about your computer and about your visits to and use of this website (including your I.P. address, geographical location, browser type, referral source, length of visit and number of page views.
Information relating to any transactions carried out between you and us on and in relation to this website, including information relating to any operations you may have made to the charity (including Gift Aid).
Information that you provide to us for the purpose of registering with us including name, address, email, telephone number and either the reason for applying for a grant, or for accommodation.
Information that you provide to us for the purpose of any enquiries that you may make about our services, housing, grants or about the charity itself. This includes name, address email, telephone number and the reason for applying for a service.
Any other information you choose to send us.
2.1 Cookie Policy
2.1.1 Cookies Overview
When someone visits this website, we collect standard internet log information and details of visitor behaviour patterns. We do this to find out things such as the number of visitors to different parts of the site and for system administration purposes. We collect this information in a way which does not identify anyone. We do not make any attempt to find out the identities or personal information of those visiting this website without making that clear.
2.1.2 Use of Cookies
Cookies are small text files that are placed on your computer by websites that you visit. They are widely used in order to make websites work, or work more efficiently, as well as to provide information to the owners of the site.
Most web browsers allow some control of cookies through the browser settings. To find out more about cookies, including how to see what cookies have been set and how to manage and delete them, visit www.aboutcookies.org.
The cookies used on this website are as follows:
2.1.3 Google Analytics
We use Google Analytics to analyse the use of this website. Google Analytics generates statistical and other information about website use by means of Cookies, which are stored on users' computers. The information generated relating to our website is used to create reports about the use of this website. Google will store this information. You can find out more about Google analytics and its policies at: https://policies.google.com/privacy?hl=en&gl=uk
Google Analytics is a web analytics tool that helps us to understand how visitors engage with this website. It enables us to view a variety of reports about how visitors interact with the website so that we can improve it.
Google Analytics uses first-party cookies to track visitor interactions. We then use the information to compile reports and to help us improve the site and target our marketing. These cookies are used to store information, such as the time that the current visit occurred, whether the visitor has been to the site before and what site referred the visitor to the web page. Google Analytics collects information anonymously and reports website trends without identifying individual visitors.
You can opt out of Google Analytics without affecting your use of this website. To download and install a browser add-on that allows you to opt out of being tracked by Google Analytics across websites you use, visit this Google resource:
https://tools.google.com/dlpage/gaoptout
2.1.4 YouTube
We may embed videos via YouTube, and pages with embedded videos may set cookies on your computer, which are used to track interactions e.g. the number of times a video has been watched or shared. To find out more please visit YouTube's embedding videos information page and privacy policy: https://policies.google.com/privacy?hl=en-GB
2.1.5 Facebook
Some pages on the site may be integrated with Facebook for sharing content, liking content, and displaying content from Facebook. These links may cause cookies to be set on your computer. To find out more please visit Facebook's privacy policy: https://www.facebook.com/about/privacy/
2.1.6 Twitter
Some pages on the site may be integrated with Twitter for sharing content, liking content, and displaying content from Twitter. These links may cause cookies to be set on your computer. To find out more please visit Twitter's privacy policy: https://twitter.com/en/privacy
3. Using Your Personal Data
We will use your personal data to:
Administer the Website
Improve your browsing experience by personalising the website
Enable your use of the services available on the websiteSend statements and invoices to you, and collect payments from you
Send you general (non-marketing) commercial communications
Send you email notifications which you have specifically requested
Send you our newsletter and other marketing communications relating to the charity's business which we think may be of interest to you by post, or where you have specifically agreed to this by email or similar technology (you can inform us at any time if you no longer require marketing communications)
Provide third parties with statistical information about our users but this information will not be used to identify any individual user
Deal with any enquiries and complaints made by or about you relating to the Website. If at any time you submit personal information for publication on our website, we will publish and otherwise use that information in accordance with the permission you grant to us. We will not without your express consent provide your personal information to any third parties for the purpose of direct marketing
Non sensitive details (your email address etc) when transmitted normally over the internet cannot be guaranteed to be 100% secure. Whilst we take all possible means to protect your personal information, we cannot guarantee the security of any information you transmit electronically to us, and you do so at your own risk.
We keep your data secure in our database and systems with appropriate security mechanisms in place. In principle we do not share your data with anyone else or any other organisation unless it is necessary for the purpose for which you have given the data.
Examples are given below;
• We will provide information to HMRC on Git Aided donations as we have a legal obligation to provide this information
• We will share information on grant applicants with grants committee members. These are volunteers working with Bristol Charities. We will also publish data on grant recipients for groups/organisations /funders but we anonymise details for any individual grantees
• We may pass data to other organisations known as Data Processors, to provide specific services to us. An example would be providing data to a Consultant to run a satisfaction survey. A contract is always in place with a Data processor, and they are not allowed to do anything with your data other than that which we have requested.
Some of our suppliers run their operations outside of the European Economic Area (EEA). Although they may not be subject to the same data protection laws as companies based in the UK, we will take steps to make sure they provide an adequate level of protection in accordance with UK data protection law. By submitting your personal information to us you agree to this transfer, storing or processing at a location outside of the EEA.
The law requires us to tell you the basis on which we process your data.
• Some activities (for example sending you emails which promote Bristol Charities) require your consent. If the law requires your consent to process data in a certain way, then we will obtain it before carrying out that activity.
• Other activities are carried out to fulfil a contract or agreement. Examples include arranging maintenance and repairs to your home. This requires us to know who you are and to process your information in order to do the thing you have asked us to do. If a contract is in place, then we will process your data based on that contract.
• In all other cases the law allows us to process your data if it is in our legitimate interest to do so, but only so long as we need to and your "interests or your fundamental right and freedoms are not overriding" Practically speaking this means we carry out an exercise to check that we will not cause you harm by processing your data, that the processing is not overly intrusive and that we will only do so in a way which is described in this privacy notice.
We will keep data for as long as is needed to complete the task for which it was collected.
We may update this Privacy Policy from time to time by posting a new version on our website. You should check this page occasionally to ensure you are happy with changes.
The law requires us to tell you that you have a variety of rights about the way we process your data. These are as follows:
• Where our use of your data requires consent, you may withdraw this consent at any time
• Where we rely on our legitimate interest to process data, you may ask us to stop doing so
• You may request a copy of the data we hold about you
• You may change or stop the way in which we communicate with you or process data about you, and if it is not required for the purpose you provided it, then we will do so. Activities like processing Gift Aid donations, or managing Fund Agreements, may mean we cannot entirely stop processing your data. We will always endeavour to comply with such a request, however.
If you are not satisfied with the way, we have processed your data then you can complain to the Office of the Information Commissioner.
Bristol Charities is not responsible for the Privacy Policies or practices of third party websites accessed through links on our site.
Please let us know if the personal information which we hold about you needs to be corrected or updated by emailing: [email protected]
If you have any questions about this Privacy Policy or our treatment of your personal data, please write to us by email: [email protected]
For the purpose of the Data Protection Act 1998 (D.P.A.) and the General Data Protection Register 2018 (GDPR), the data controller is Bristol Charities.
Our Data Protection Registration Number is: ZA208320
12. Data Protection Policy
13. Customer Privacy Notice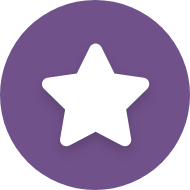 We set high standards & strive to improve the quality of everything we do.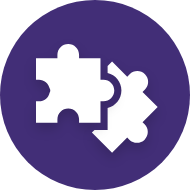 Embrace innovation, anticipate change & respond with creative solutions.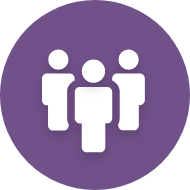 Working together across different service areas towards shared goals.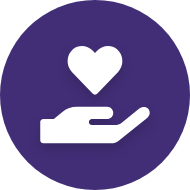 We show pride, enthusiasm & dedication & committed to making a difference.
"I cannot thank you enough for helping me get a proper bed. I have been on a camp bed for 5 weeks. I have a spinal problem…that has got worse. Today I got an orthopedic three quarter bed, with a nice metal frame. It is so comfortable. Thank you so much. I medically needed a bed and I am looking forward to sleeping in comfort.
With gratitude."
— Ms R. R - Grant recipient
Dear Sir, Madam and all who do the magnificent work at Bristol Charities,
You recently donated £120 to my mother, who has a damaged spine and neck; making sleeping very painful.
I got a memory foam from Bristol Bed Maker with other funds to make up the shortfall. It is wonderful!!! Thank you so much it really makes a difference!
— Mr G. B
Thanking you very much for the carpet you supplied to me. After many months of homelessness, I am now settled in my new flat.
Your generosity and kindness has helped me greatly and the contractors did a great job. Once again, Thank you.
— Mr R. M
Thank you to Bristol Charities and supplier for the Russel Hobbs oven which is brill! I had my first roast dinner this week.
Well done and I hope I can give back one day.
— Mr R. A