We are committed to safeguarding the privacy of our website visitors, this policy sets out how we will treat your personal information.
1. What Information Do We Collect?​
We may collect, store and use the following kinds of personal data:
Information about your computer and about your visits to and use of this website (including your I.P. address, geographical location, browser type, referral source, length of visit and number of page views.
Information relating to any transactions carried out between you and us on and in relation to this website, including information relating to any operations you may have made to the charity (including Gift Aid).
Information that you provide to us for the purpose of registering with us including name, address, email, telephone number and either the reason for applying for a grant, or for accommodation.
Information that you provide to us for the purpose of any enquiries that you may make about our services, housing, grants or about the charity itself. This includes name, address email, telephone number and the reason for applying for a service.
Any other information you choose to send us. We use Google Analytics to analyse the use of this website. Google Analytics generates statistical and other information about website use by means of Cookies, which are stored on users' computers. The information generated relating to our website is used to create reports about the use of this website. Google will store this information. Googles Privacy Policy is available at: www.google.co.uk/intl/en/policies/privacy
2. Using Your Personal Data
We will use your personal data to:
Administer the Website
Improve your browsing experience by personalising the website
Enable your use of the services available on the websiteSend statements and invoices to you, and collect payments from you
Send you general (non-marketing) commercial communications
Send you email notifications which you have specifically requested
Send you our newsletter and other marketing communications relating to the charity's business which we think may be of interest to you by post, or where you have specifically agreed to this by email or similar technology (you can inform us at any time if you no longer require marketing communications)
Provide third parties with statistical information about our users but this information will not be used to identify any individual user
Deal with any enquiries and complaints made by or about you relating to the Website. If at any time you submit personal information for publication on our website, we will publish and otherwise use that information in accordance with the permission you grant to us. We will not without your express consent provide your personal information to any third parties for the purpose of direct marketing
We may disclose information about you to any of our employees, offices, agents, suppliers or subcontractors insofar as reasonably necessary for the purposes as set out in this Privacy Policy. In addition, we may disclose information about you:
To the extent that we are required to do so by law
In connection with any legal proceedings or prospective legal proceedings
In order to establish, exercise or defend our legal rights (including providing information to others for the purposes of prevention and detection of fraud)
4. Security of Your Personal Data
We will take reasonable technical and organisational precautions to prevent the loss, misuse or alteration of your personal information.
Personal information will be stored on secured servers managed by Bristol Charities and all its associates and suppliers.
We may update this Privacy Policy from time to time by posting a new version on our website. You should check this page occasionally to ensure you are happy with changes.
You may instruct us to provide you with any personal information we hold about you. You may instruct us not to process your personal data for marketing purposes by email at any time. Where our use of your data requires consent, you may withdraw this consent at any time.
Bristol Charities is not responsible for the Privacy Policies or practices of third party websites accessed through links on our site.
Please let us know if the personal information which we hold about you needs to be corrected or updated by emailing: info@bristolcharities.org.uk
If you have any questions about this Privacy Policy or our treatment of your personal data, please write to us by email: info@bristolcharities.org.uk
For the purpose of the Data Protection Act 1998 (D.P.A.) and the General Data Protection Register 2018 (GDPR), the data controller is Bristol Charities.
Our Data Protection Registration Number is: ZA208320
11. Data Protection Policy
12. Customer Privacy Notice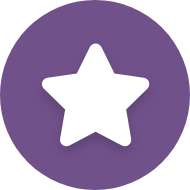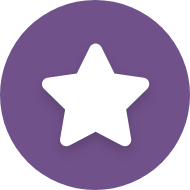 We set high standards & strive to improve the quality of everything we do.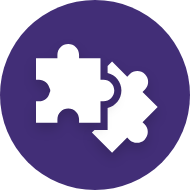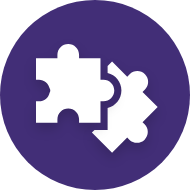 Embrace innovation, anticipate change & respond with creative solutions.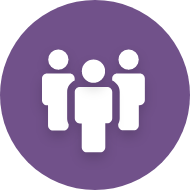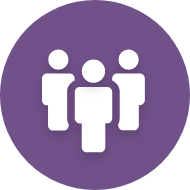 Working together across different service areas towards shared goals.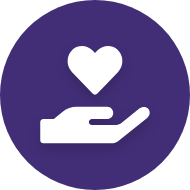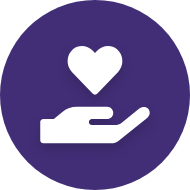 We show pride, enthusiasm & dedication & committed to making a difference.
"I cannot thank you enough for helping me get a proper bed. I have been on a camp bed for 5 weeks. I have a spinal problem…that has got worse. Today I got an orthopedic three quarter bed, with a nice metal frame. It is so comfortable. Thank you so much. I medically needed a bed and I am looking forward to sleeping in comfort.
With gratitude."
— Ms R. R - Grant recipient
Dear Sir, Madam and all who do the magnificent work at Bristol Charities,
You recently donated £120 to my mother, who has a damaged spine and neck; making sleeping very painful.
I got a memory foam from Bristol Bed Maker with other funds to make up the shortfall. It is wonderful!!! Thank you so much it really makes a difference!
— Mr G. B
Thanking you very much for the carpet you supplied to me. After many months of homelessness, I am now settled in my new flat.
Your generosity and kindness has helped me greatly and the contractors did a great job. Once again, Thank you.
— Mr R. M
Thank you to Bristol Charities and supplier for the Russel Hobbs oven which is brill! I had my first roast dinner this week.
Well done and I hope I can give back one day.
— Mr R. A